Welcome To Leatherwood!
We look forward to seeing you and your family soon at one of our next church gatherings!
WELCOME
We hope you will enjoy visiting our website and will come and join us for a visit to our church. No matter where you are on your journey or what stage of life you are in, you are welcome here.
Recharge Students 7th-12th Grade
Check out the DNOW 2023 video. February 17th & 18th we will be taking part in the area DNOW 2023. Contact Bro. Scott at 1-912-256-1727 for more information.
Bro. Phil Winningham
Our Pastor
with wife Susanne
JOIN US
2709 Old Gadsden Highway, Anniston
We meet every Sunday and Wednesday and we would love to meet you. Join us for our next service!
BIBLE STUDY
Sunday
9:00 AM
WORSHIP SERVICES
Sunday
10:00 AM
Nursery-4th Grade
Sunday
9:00 AM & 10:00 AM
Preteens/Students
Sunday
9:00 AM
Circle of Friends (Special Needs)
Sunday
9:00 AM
College & Career
Sunday
9:00 AM
MIDWEEK WORSHIP
Wednesday
6:30 PM
Nursery-4th Grade
Wednesday
6:30 PM
Preteens & Students
Wednesday
6:30 PM
Circle of Friends
Wednesday
6:30 PM
College/Career
Wednesday
6:30 PM
Celebrate
Gathering together to worship God, celebrate what God has done for us through His son, Jesus Christ, and rejoice as people who were separated from God reunite!
Learn More
Connect
At Leatherwood Baptist we believe that God has a purpose for everyone that He calls to salvation and that we can best carry out His purposes in the local church. Small groups is a great way to connect with others.
Learn More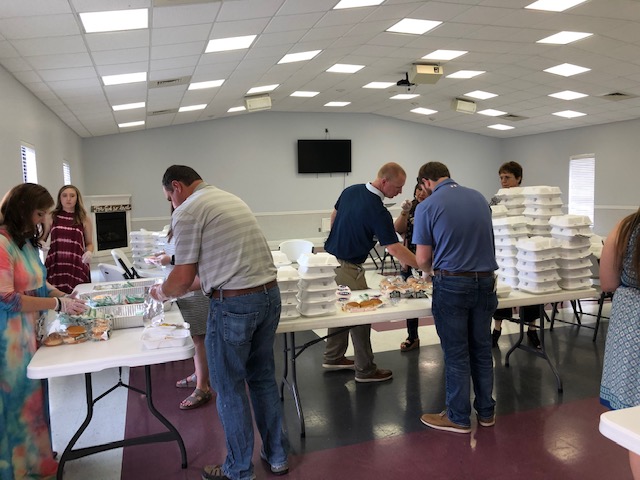 Contribute
"For we are God's workmanship created in Christ Jesus to do good works, which God prepared in advance for us to do."Ephesians 2:10
Give
A family never regrets time spent together at church.
Unknown
Praying on the Mountain
We are proud to share the Documentary "Praying on the Mountain" which tells the story of 96 yr old Rev. Fred Lunsford praying for spiritual awakening in America. He was the BRONZE AWARD WINNER at this year's International Christian Visual Media Awards (ICVM) at NRB!
Check it out and pledge to pray!
Contact Us
We would love to hear from you and help you get connected at Leatherwood Baptist Church. Contact us below and our team will be in touch with you.